Bill was nominated for a "Rocky Award" at our church this past week. The "Rocky Awards" were a way to recognized people at our church who go the extra mile and go out of their way to volunteer and just do that little bit extra that makes them stand out. Bill was nominated for "Sound Tech". He did not win but the guy who did win the award was VERY deserving. Bill was just thrilled to be nominated and the winner is a good friend of his and he was happy for him!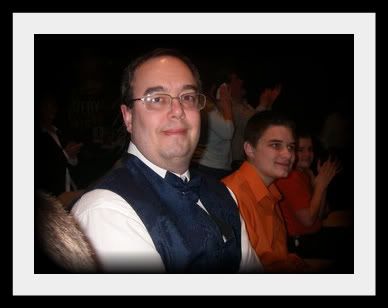 Bill runs the sound system every Sunday morning for first service. He sometimes stays into second service to help. He also does a LOT of sound jobs for our Worship Pastor
Jordan Biel
....who is an awesome worship singer and Bill considers it a privilege to work with Jordan.