Our peeps came in the mail today! I love getting peeps! They are the cutest little things! Listening to their chirping is just one of the signs that spring is on the way!
Here is my 8 yo playing with one of them.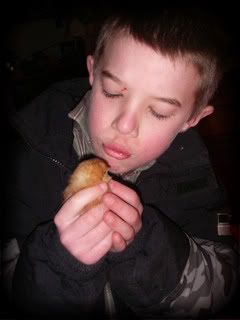 I love the little peeps with the darker stripes down their backs.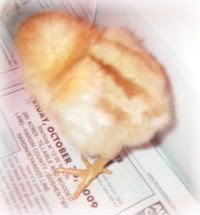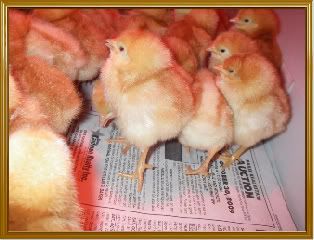 They are so soft and silky that you just want to pick them up and snuggle them!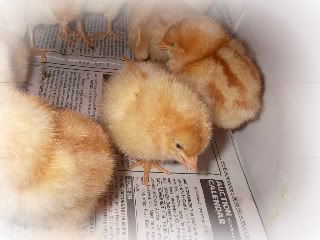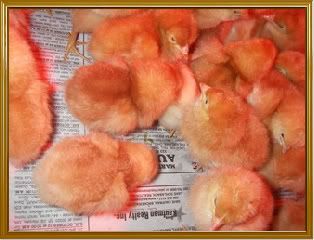 I got 2 dozen and my mom got 1 dozen of these Golden Comets.