These cake mix cookies are so easy! All of my kids love to cook and bake! If the younger ones (6 and 8 yo) can not make something on their own they can always talk one of the older kids into making it for them or with them! Can you see the problem with that?? Well, that means we get to have cookies or a cake or a dessert nearly every night! I guess the good thing is that by the time each of us have something no one can over eat on the dessert when you have to divide it 8 ways! LOL!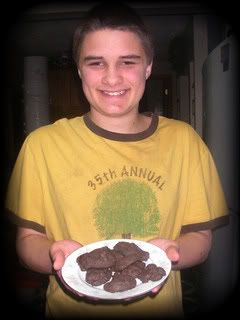 The baby literally inhaled hers!! She loved these!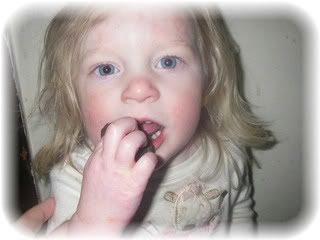 She closed her eyes right when I snapped the shot but can you tell how much she was enjoying this cookie??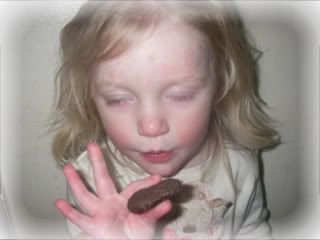 The recipe:
Your favorite cake mix
2 eggs
1 stick of butter
Mix all, then spoon onto a cookie sheet and bake at 350 degrees!
It is so easy!
The next time I want to try the chocolate cake mix with peanut butter chips. The Funfetti cake mix makes excellent cookies too! My mom makes the Butter Pecan cake mix and puts toffee chips in them! YUMMO!!