Here are the pictures I promised from Linda's little farm that we went to to get our goats bred. She has such beautiful animals! These are her Silver Seabrights. She also has some Black Copper Maran's and some Aremercaunas.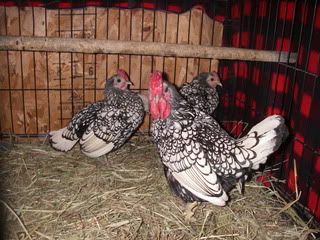 Micro pot belly pigs. If anyone is interested in buying one let me know and I will get you in contact with Linda.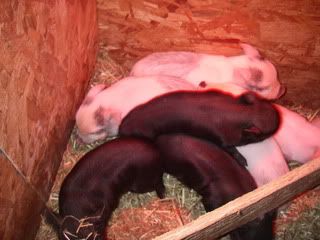 This is Sally Bear with her piglets.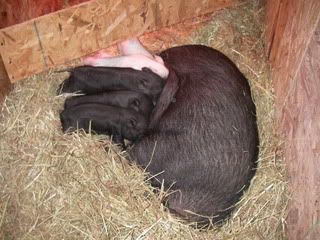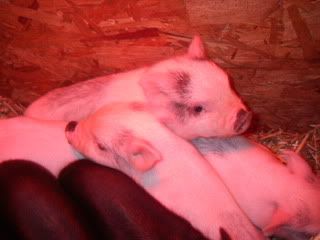 Spice!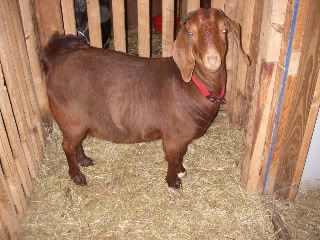 The Boer goats!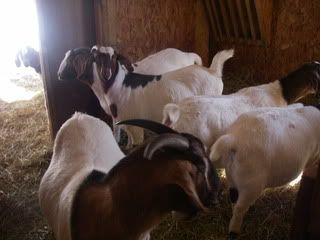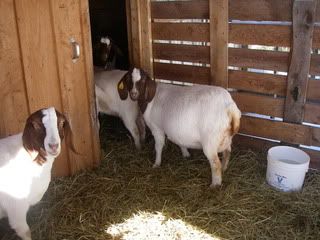 War Cry! Linda's beautiful Boer buck!