I have been waiting YEARS to replace these windows and last week I FINALLY got them replaced!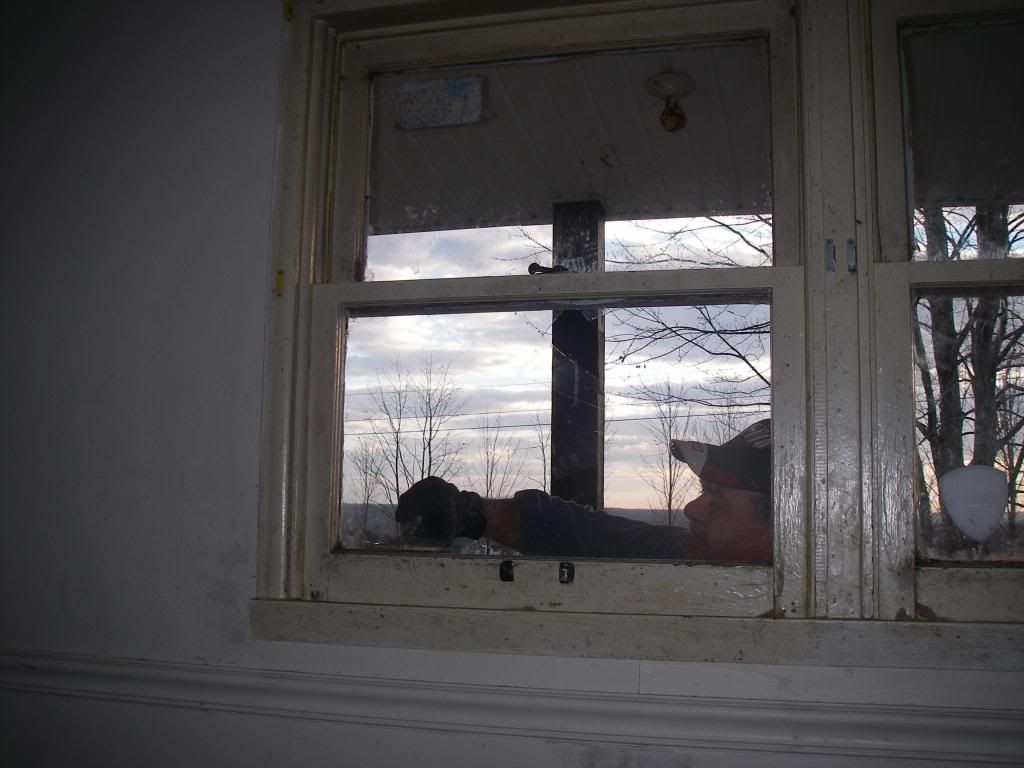 And the night before the contractor came to replace the window 15 yo broke one of the windows! I honestly can't believe these windows lasted the 14 years that we have lived here and then got broke the night before they were scheduled to be replaced! I am just so thankful that they kids did not break the brand new windows because they had been sitting in the dining room just below these windows for a couple of weeks. 15 yo said he just knocked on it to get the attention of couple of the other kids that were inside and his hand went right through the window!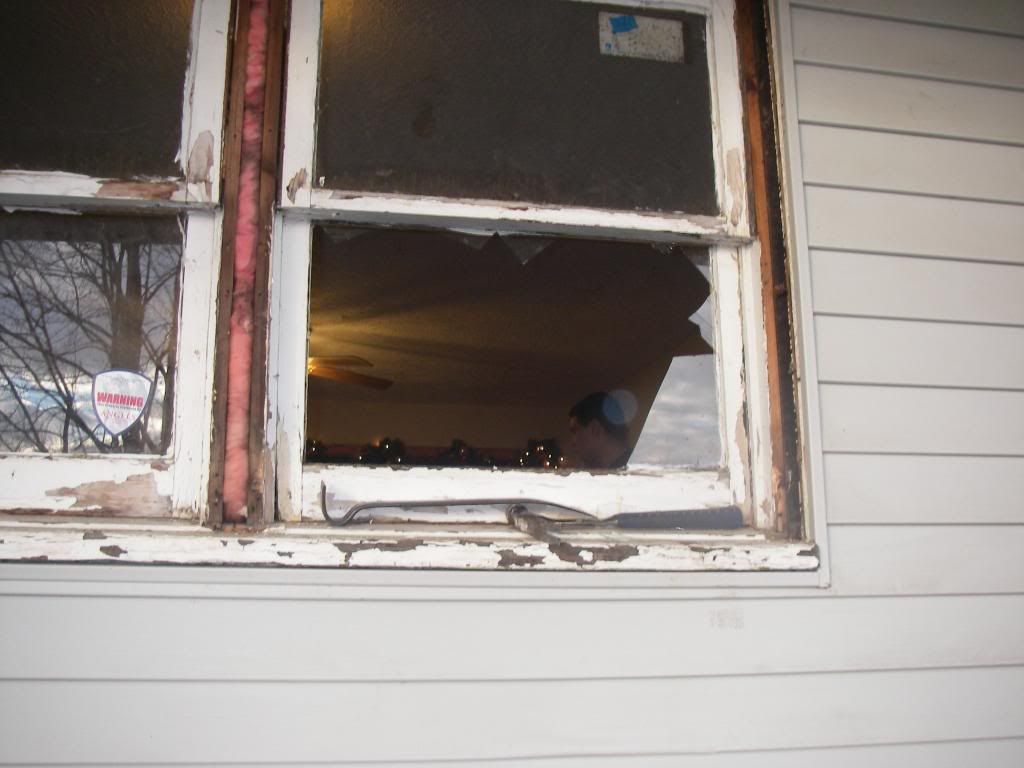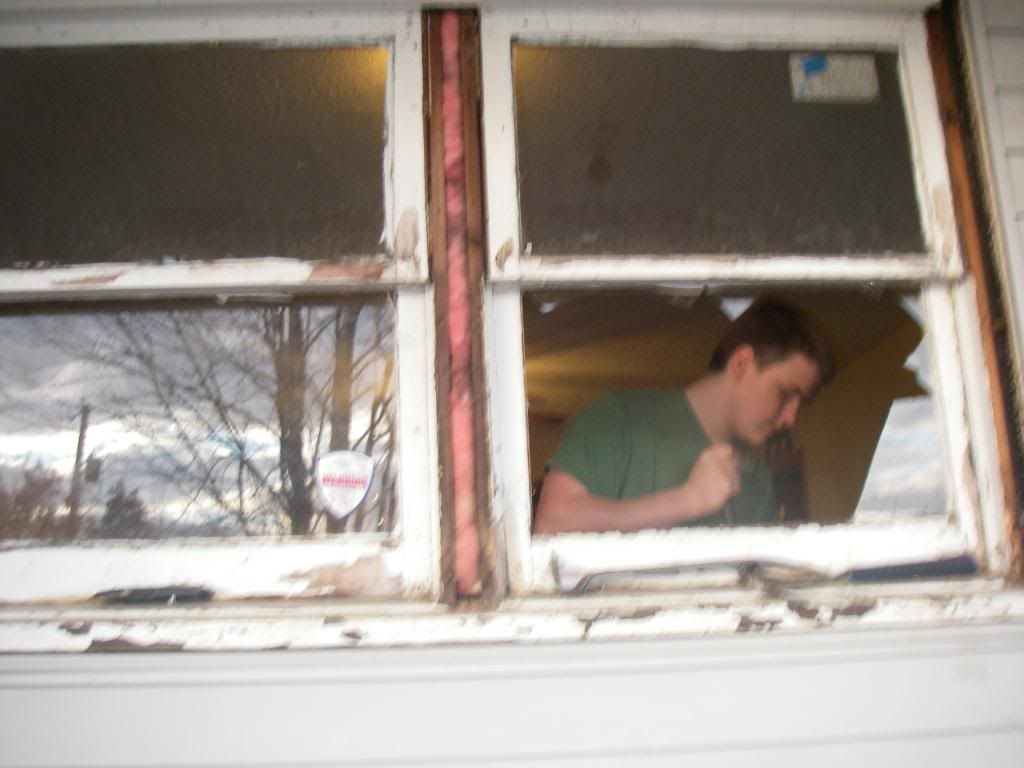 The contractor taking out the old windows.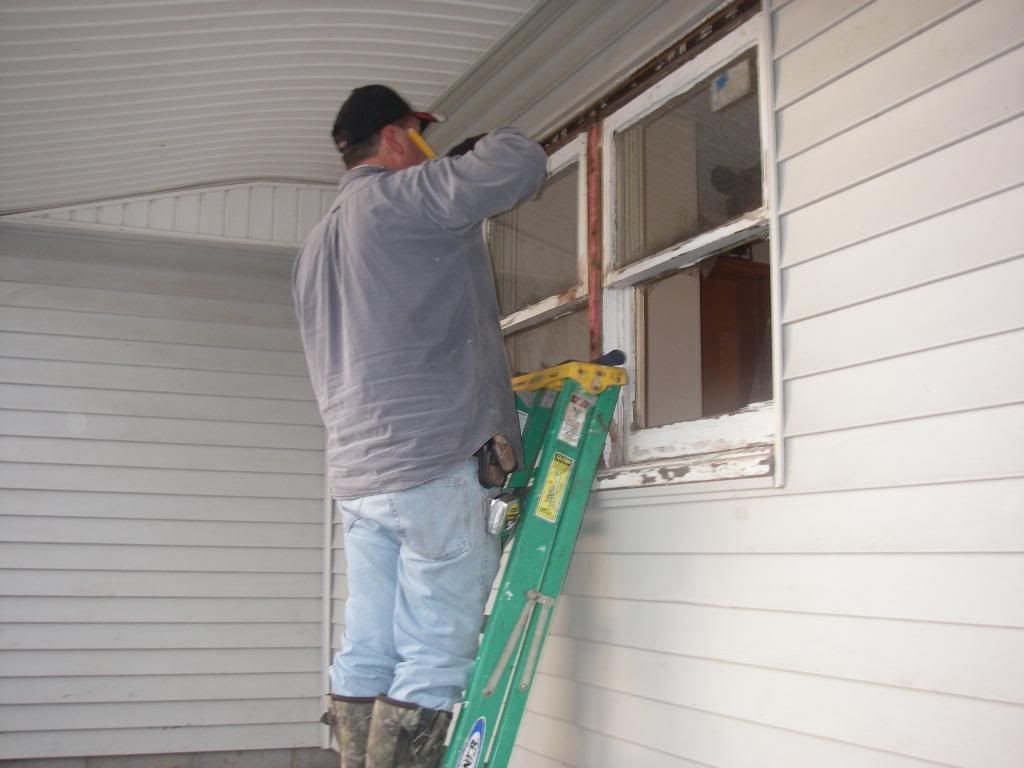 The new windows are in!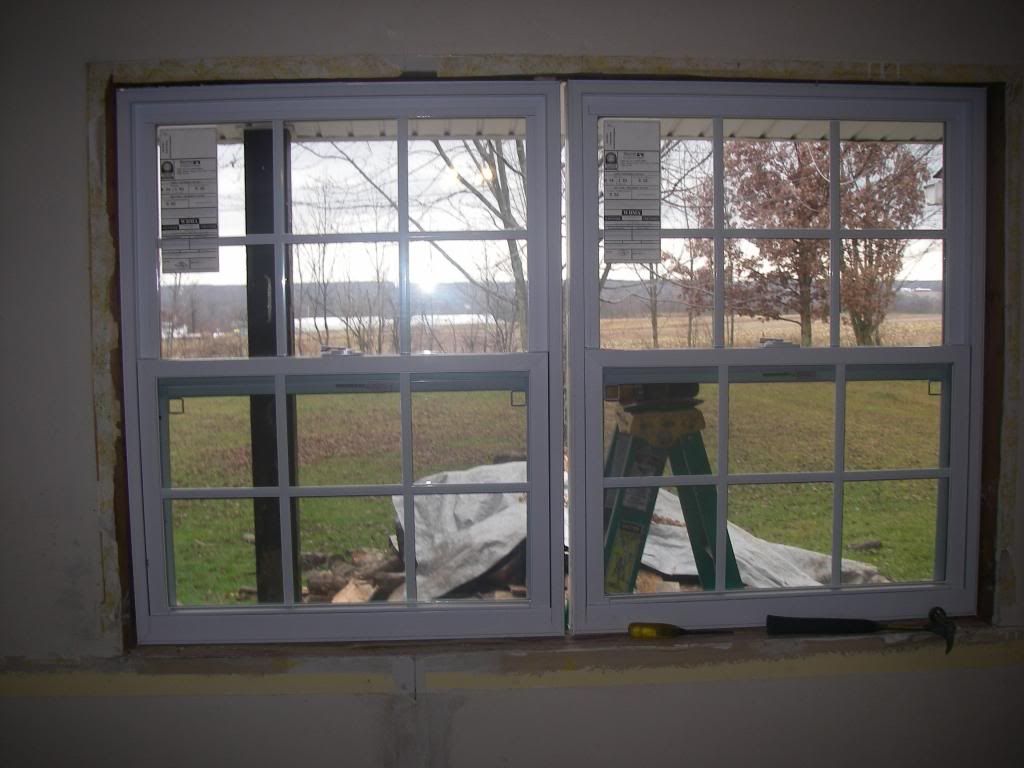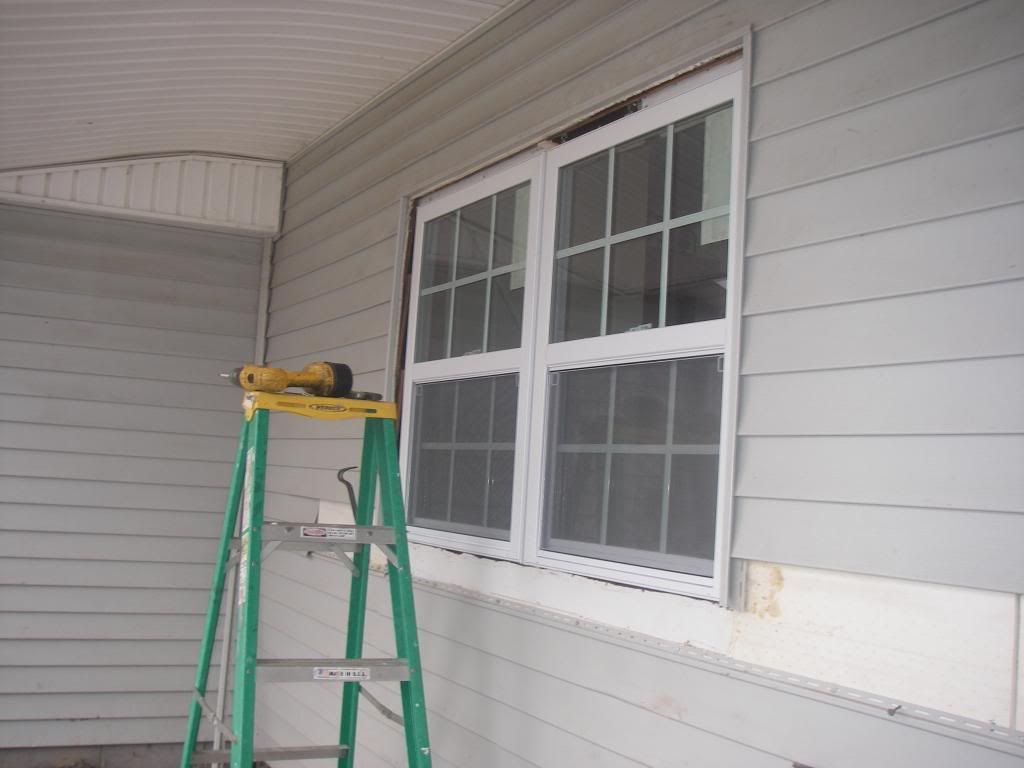 The contractor putting the oak trim around the inside of the windows. The new windows are 2 inches bigger than the old windows and they are so nice! I was actually standing in front of them and I could not feel any draft at all! The old windows were terribly draft!