We have been on 'house arrest' as my 10 yo dubbed it for the last few days because my van was at the mechanics garage and as soon as I got my van back we were itching to go sledding so I took the kids over to Sharon to West Hill. This is a really LONG hill! The kids had a great time! (Sure beats sledding off of our porch! LOL)
Two guys that I graduated high school with happened to be there also with two of their boys so it gave my kids someone else to sled with. Here they are all holding hands and going down the hill as a group. They really got up some speed doing that! Toward the bottom of the hill they all had to bail though because there were two groups of people just standing there and they would have taken them out if they didn't.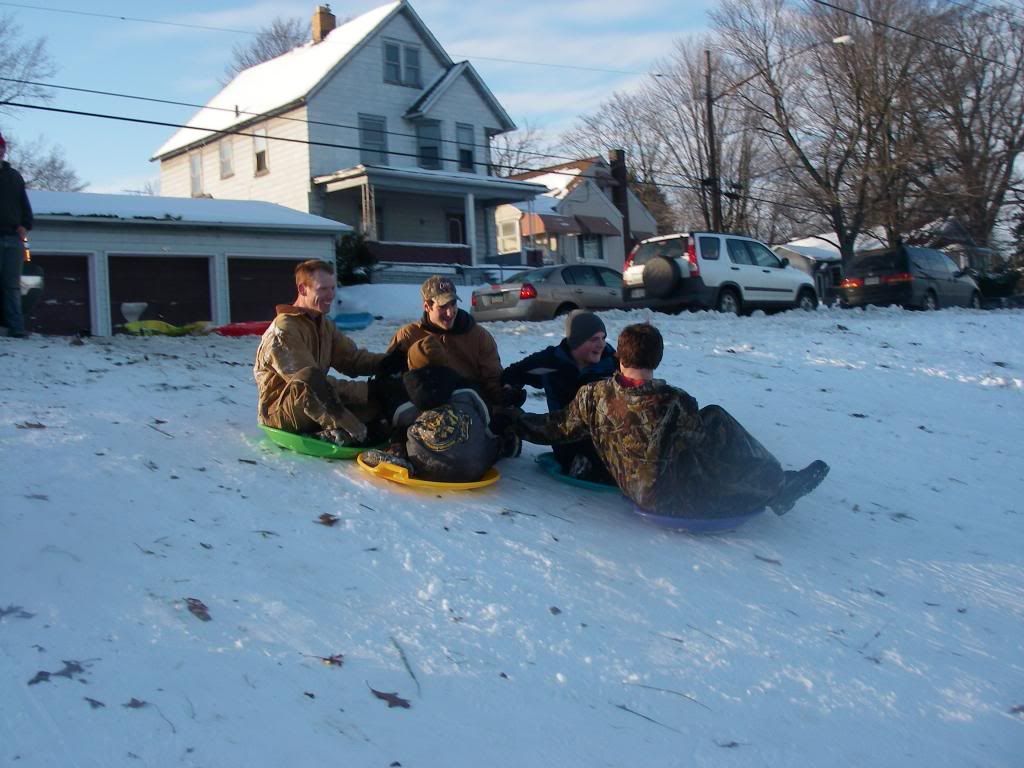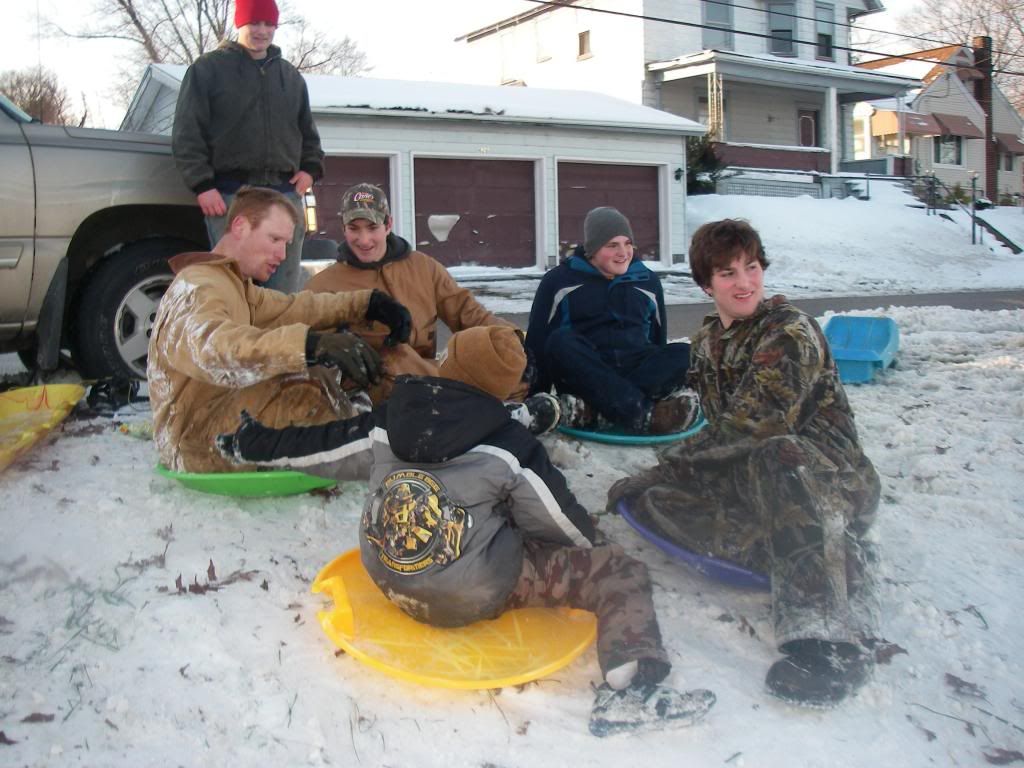 It really is a beautiful view over the city! Going down is a LOT of fun....coming up a bunch of times not so much!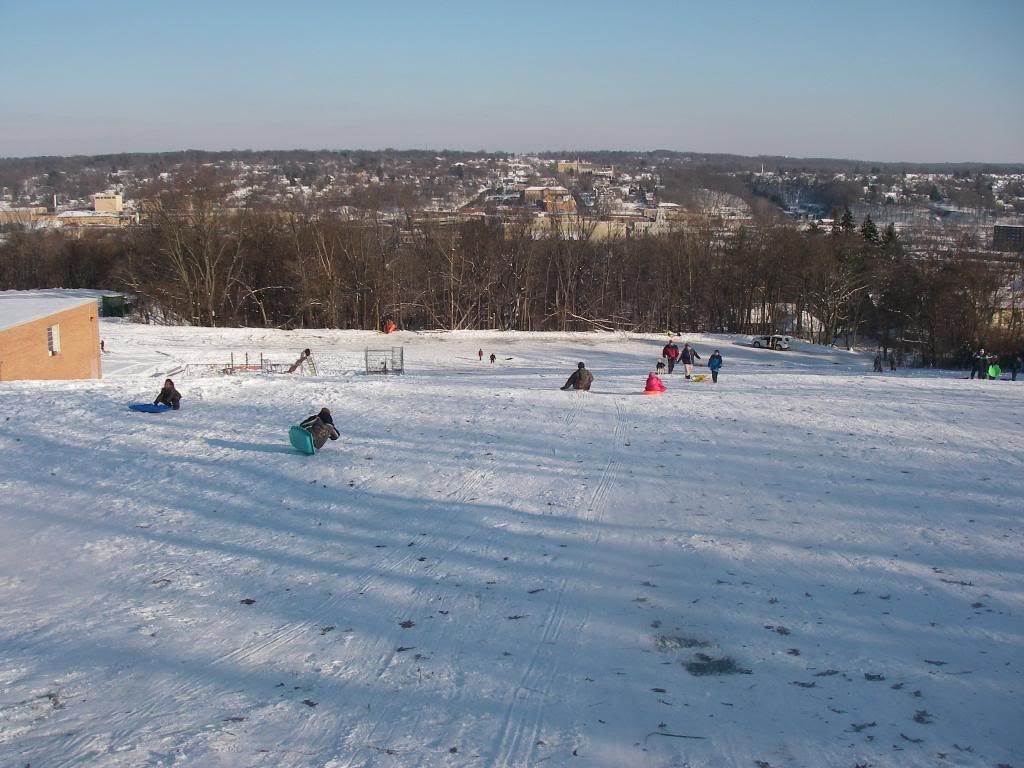 3 yo DD is actually on the sled with 17 yo DS you just can't see her. She loves the snow and sledding!