This is today's cucumber pickings! I can't wait to have some home canned dill pickles!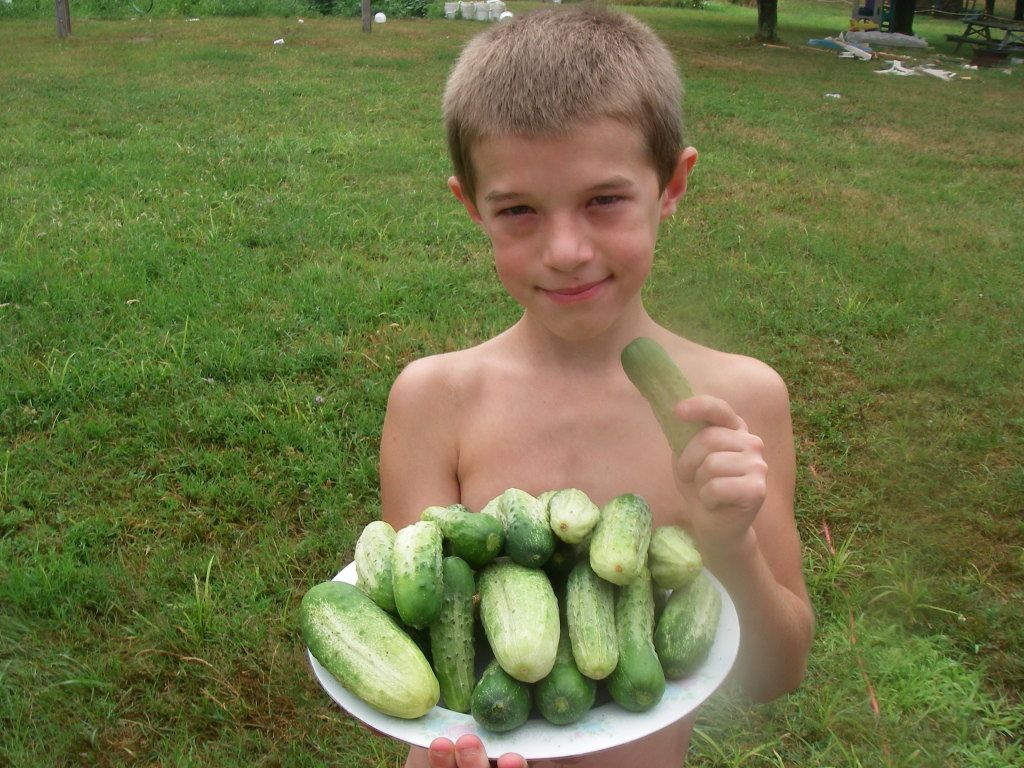 For breakfast this morning I had a ripe juicy tomato sandwich with cheese and bacon on toast! YUM!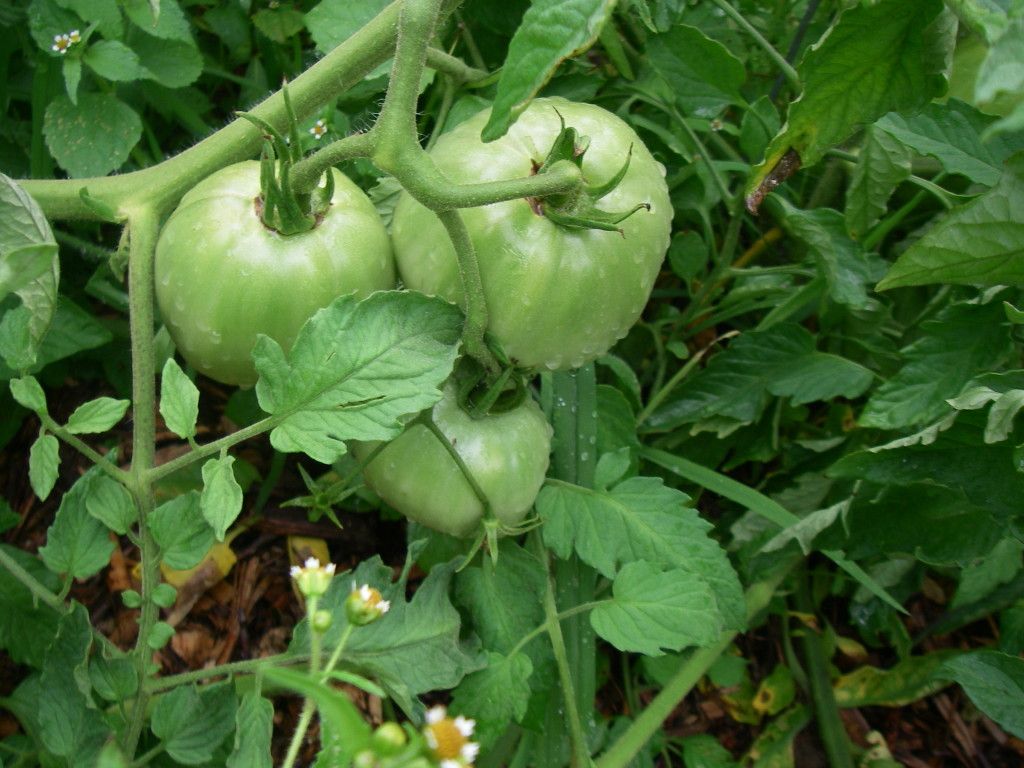 Some tomatoes!
3 yo DD with some of the pickling cucumbers!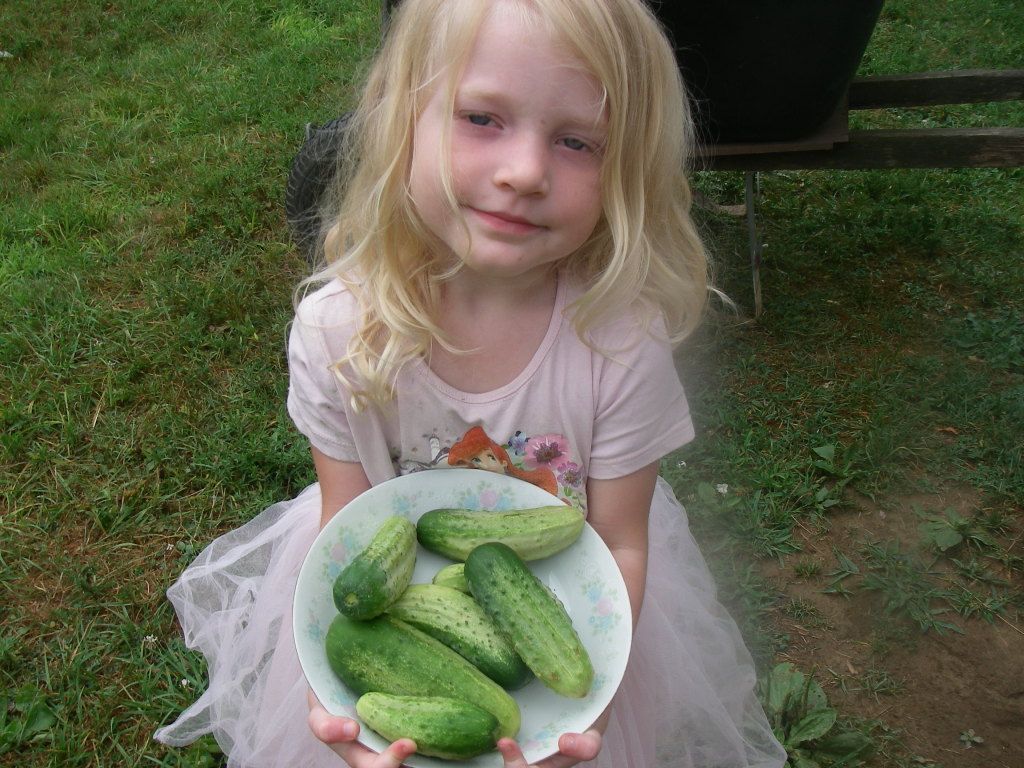 This is my cucumber patch! There are a ton of blossoms out there so I am hoping for a lot of cucumbers for pickles!!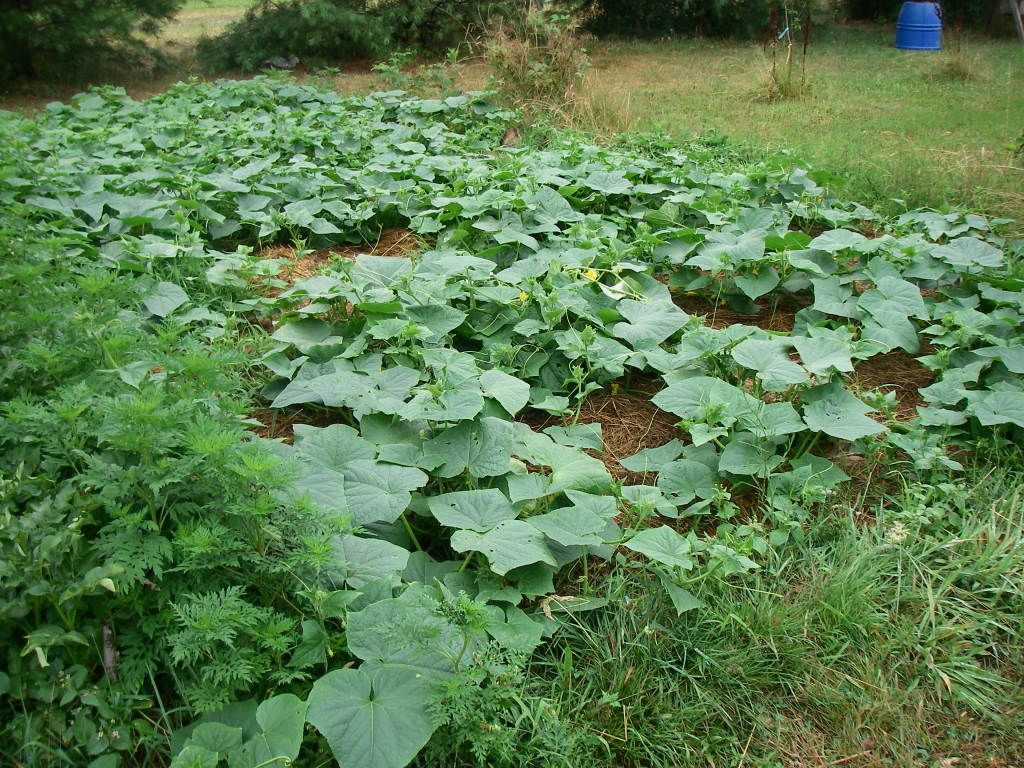 This is one of my rows of beans!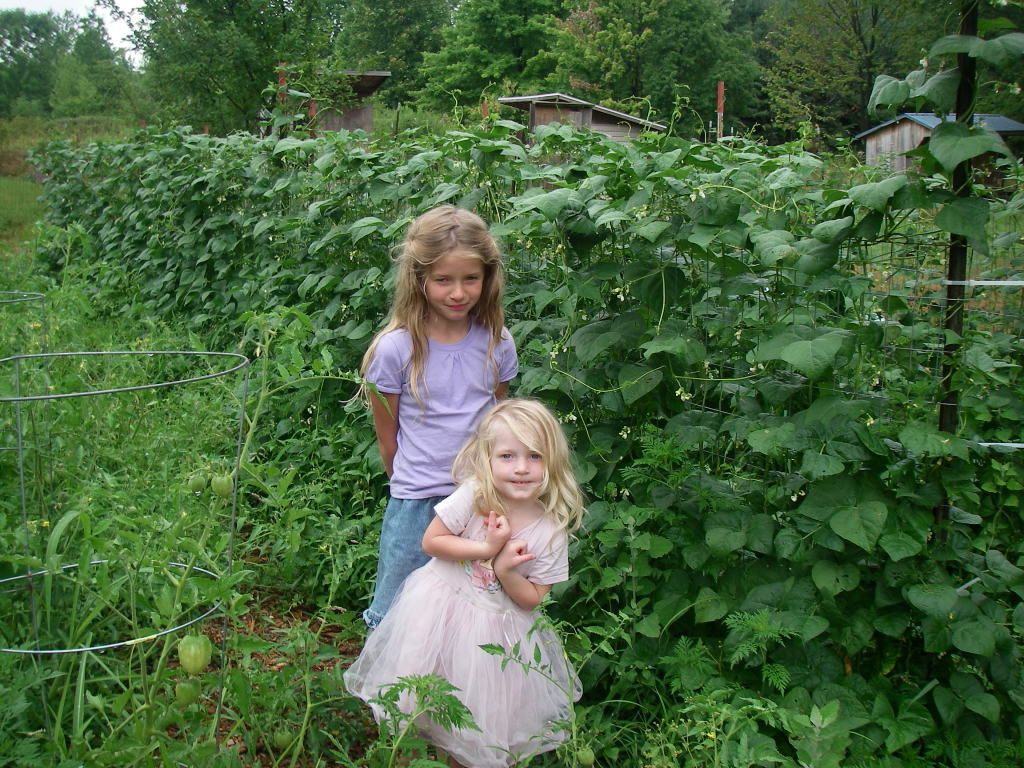 Down the bean rows! It has been so hot here that the blossoms are just melting right off the vine. I am hoping we get some cooler weather so I can get a bean harvest. Home canned beans are hte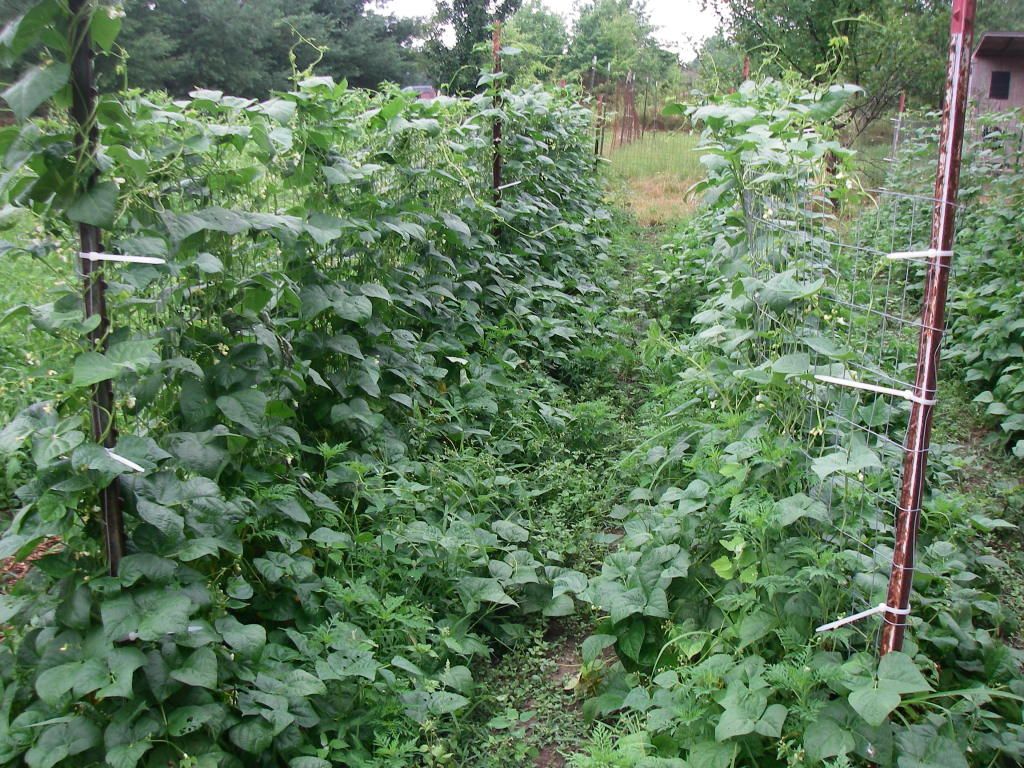 This a row of tomatoes!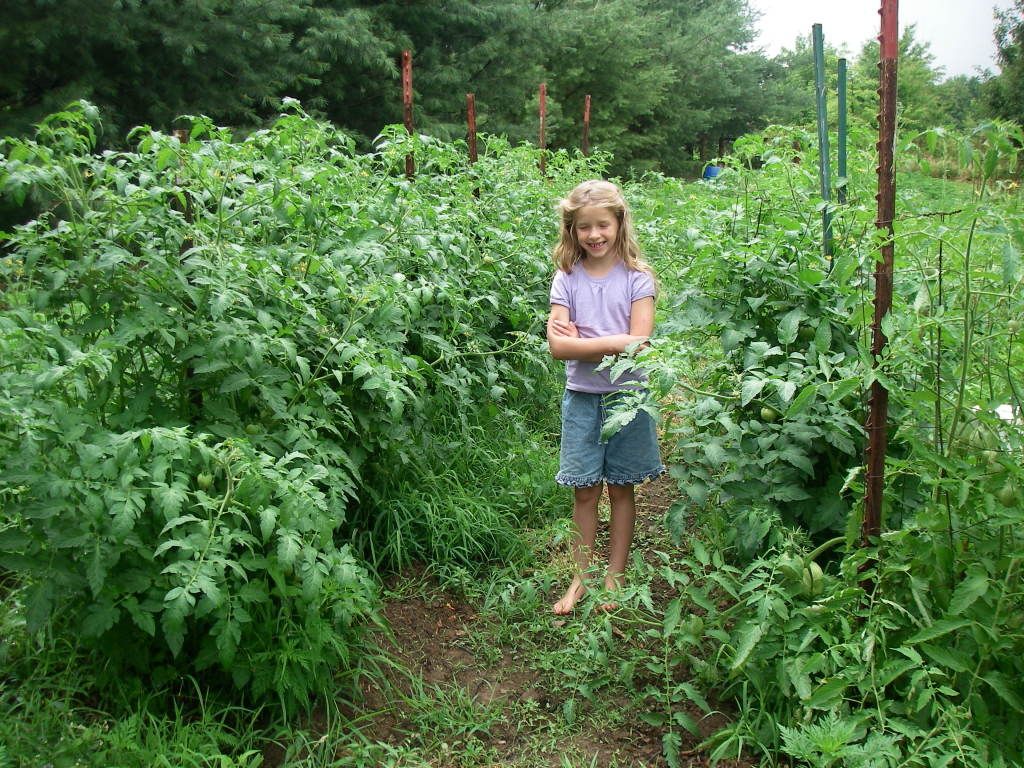 I have a couple peppers and ONE zucchini out there that I forgot to take a picture of!