Amber had her babies yesterday evening! A boy and a girl! They are doing very good! They are both nursing and Amber is doing great too! These are purebred Nubians.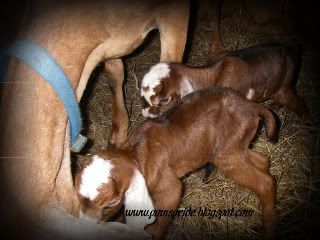 This is the little buckling!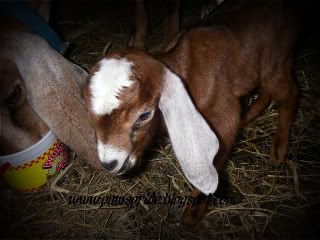 Here is the doeling! She has more white on her face.
They are both very strong and active!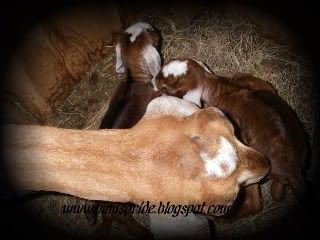 It is with great sadness that I must say that one of Lily's bucklings passed away earlier this week. The other bucklings is doing great and Lily is doing much better!