I threw a Valentine's Day party and invited over some friends! They have 7 kids in their family, 6 girls and one boy, ages 5-13! So we had thirteen children from ages 2-15! Of course with 13 children and lots of food, fun, and games there are plenty of opportunities to take pictures! We had peanut butter and jelly sandwiches...cut into heart shapes, cherry Jello made in a heart shape mold, strawberry smoothies with bits of chocolate sprinkled on top, and pretzels...the kids said the pretzels were close to heart shaped! We played Valentine's Bingo and gave away prizes to the winner. (Then everyone that did not win got to pick something out of the bag when we were done with the game.) We also made candy necklaces, decorated bags, and exchanged Valentine's cards! The kids and I had a blast!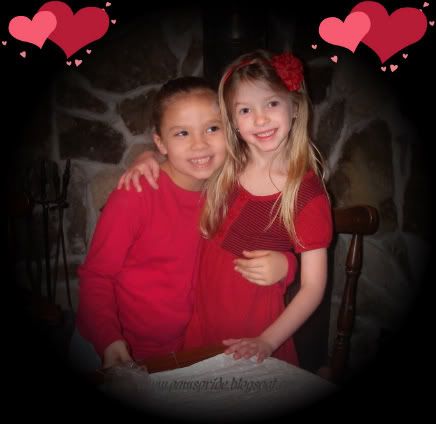 All of the kids loved that balloons! Surprisingly there was enough balloons that did not get popped at the end of the party that our friends were each able to take one home.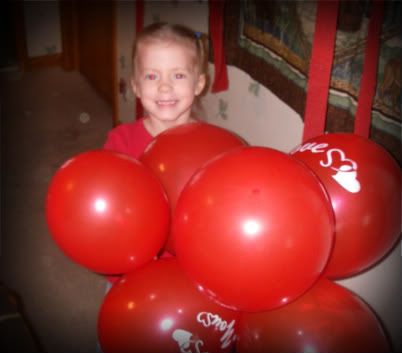 My tablescape!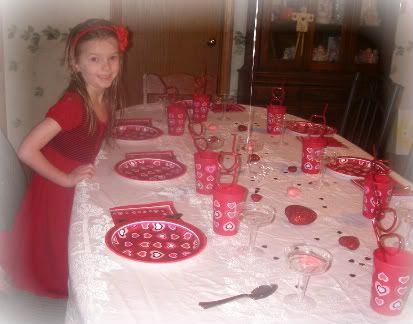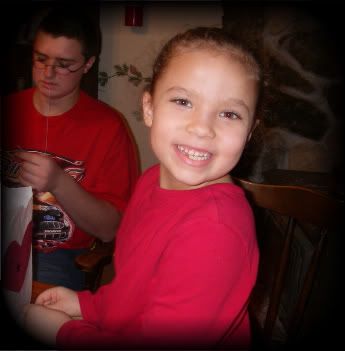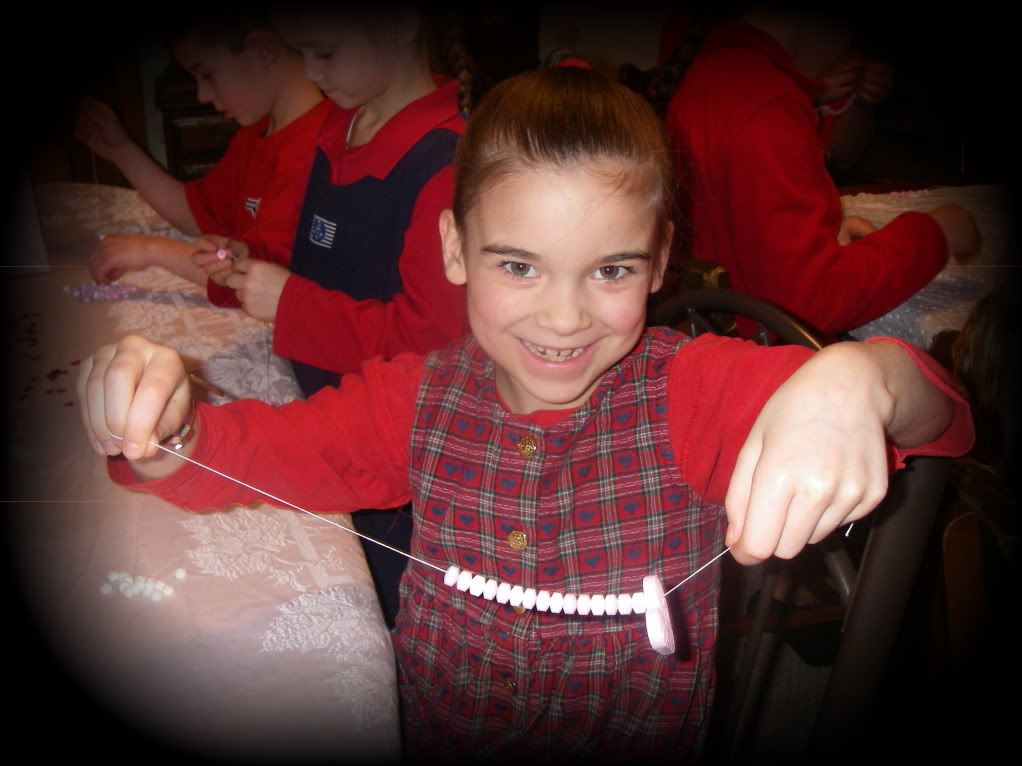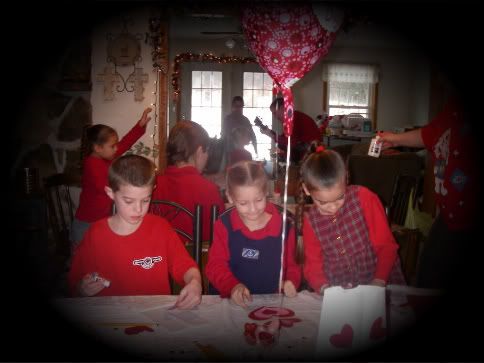 He decorated his and baby girl's bag!
She was reaching for candy pieces! She can snatch the candy pieces lightning fast!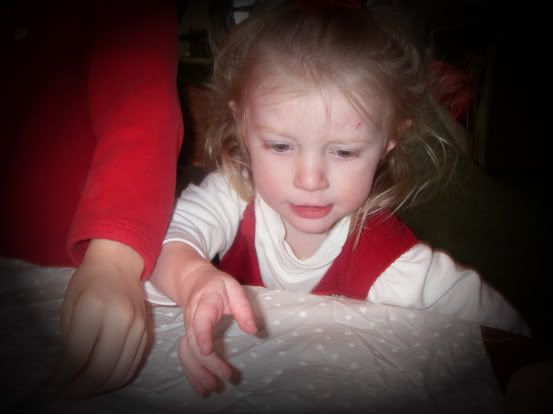 YUM!! She totally knows how to eat a candy necklace!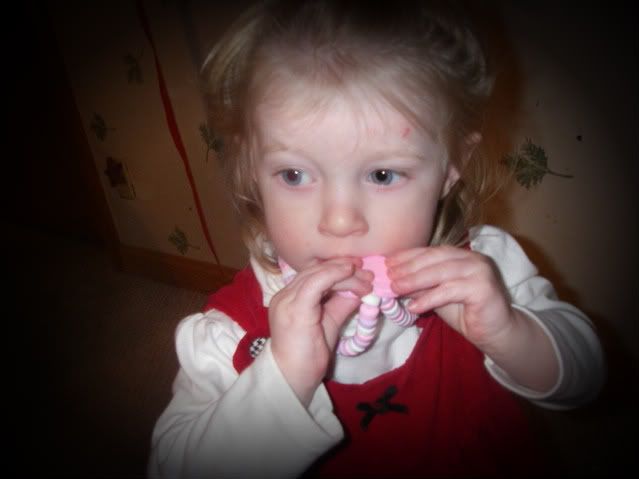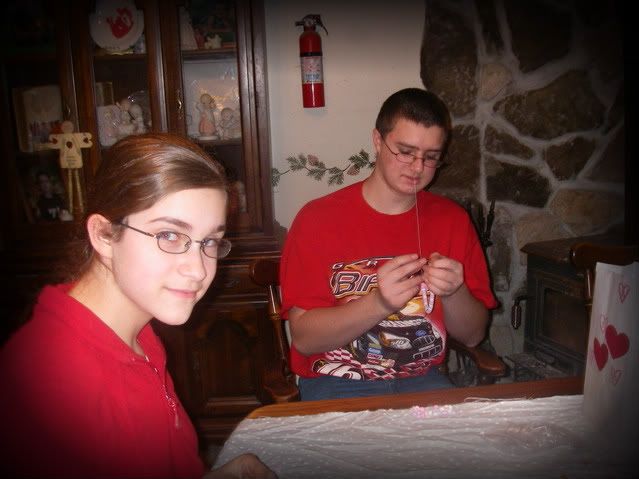 Reading their Valentine's cards!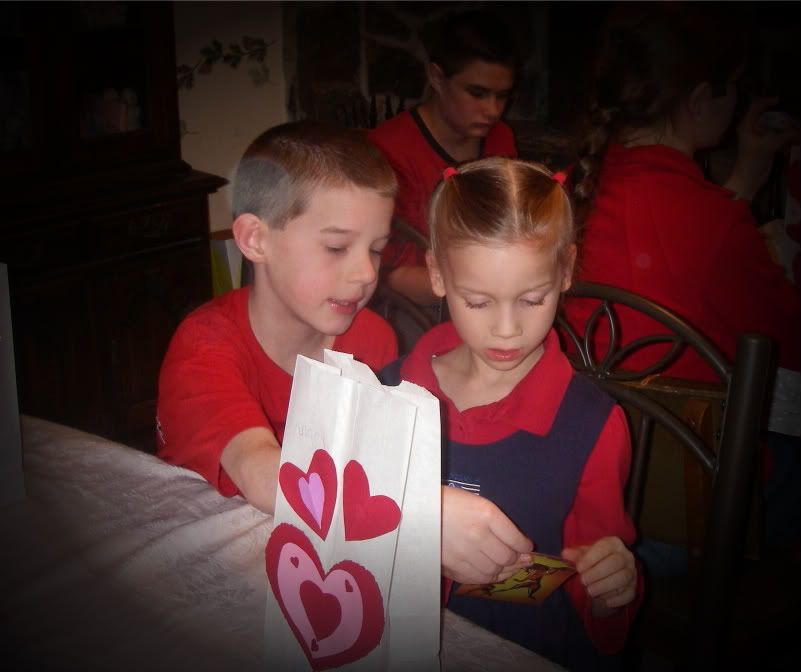 Making candy necklaces!
Decorating their bags!